VDS System

We would like to introduce innovative VDS dry suit glove system. Our unique dry gloves technology was developed with help and consultancy of best technical divers in Poland. In our products we combine best practices of professional diving during past two decades.


Construction benefits:

simple assembly
unique closure system
construction reliability
complementary replacement parts
ergonomic shape
product personalization
Tests

While we had been testing rings produced by other European competitors, we carefully looked at all possible failures and inconveniences. All implemented solutions are thoughtful and carefully tested.

The system is made from technical plastic with the addition of appropriate pigments. Thanks to this we were able to reduce friction resistance between rings. Destruction testing has been carried out under normal service conditions resulting in practically zero level ring failure. The sealing face o-rings between rings are made from silicon that positively affects the tightness of the system and decreases friction factors.

In the face surface between rings we put three stoppers (locking pins) that retain the correct position while the system is locked.

We have successfully tested the system on both tapered and bottled cuffs, which confirms its versatility of use.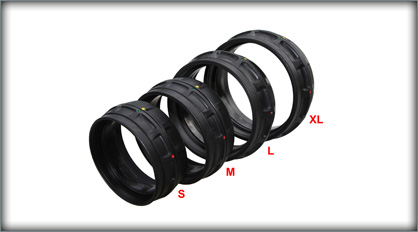 Sizes and diameters

We offer four sizes of rings of different internal diameters:
S – 75 mm
M – 83 mm
L - 90 mm
XL - 100 mm
Following customer demand we can produce rings in every colour, however, black rings are offered as standard.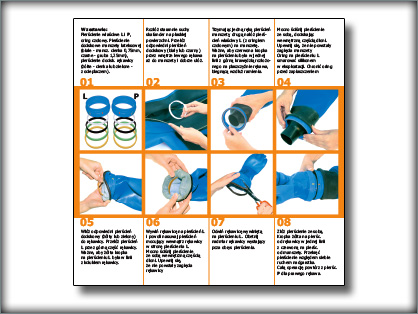 Manual

Click here for PDF manual.